Just had a strange thought while reading something about retirement plans of all things. I thought, everyone goes for these things and likewise grumbles about their student loans and buys insurance and prepares for their futures and social security and the stock market and car and house loans and mortgages because frankly we all think we're going to survive for awhile. Nobody ever thinks "going to get a bunch of loans and rack up a debt because I plan to die at 35 and I won't have to pay this shit off". Even people who think they're going to die young are mechanically following all of our social expectations in regards to taxes and insurance and social security because if someone were to say you're going to die in a few weeks from an accident and none of it is going to matter and you might as well enjoy these last moments, you would say "bullshit what do you know" and a little shaken you would still feel very present, because here is your body and your home and all of these routines and plans and relationships and hopes so there is just no way that could just vanish. But it could. So it's funny how we disregard that thinking we will persevere. We made it through the uterus after all, grew up, experienced some hardships and survived. Won't tomorrow be just the same? No, it won't be. It never is, and the changes happen with more intensity on certain days and when those days end we return to the familiar and forget again that it will soon end before or after our loans are paid off; it doesn't matter.


Everyone gets this idea in their heads that the longer a relationship lasts the better it is. I hope someday I meet someone who is my best friend and we don't miscommunicate until our clothes fall off or argue to prove a point but rather make dinner and laugh and cuddle and do things together for the rest of our lives. I want that but it doesn't mean value is lost in the short-lived relationships that were furious and heated and confusing. They had other aspects of connection that I'll never forget even when I'm angry and diminishing their memories with their ends. A day on the beach. A letter. The first night I went to your empty house. The day I returned. These were important loves, and they may not physically last til death do us part, and they may not end with flowers, but they're going to always be there breaking and filling our cracks into a life worth living.

Powered by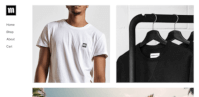 Create your own unique website with customizable templates.