In 2007-08 I taught English in Korea and then backpacked through parts of SE Asia. I returned recently, in January actually, to Vietnam for an MFA class trip through my university. We met several contemporary Vietnamese and international artists, critics, and dare I also mention incredibly delicious meals and beers along the way. Here are some of my experiences from the last trip, in select photographs and journal notes. The img above is from Tuan Mami's exhibition in Hanoi. The night photos below are Halong Bay and a night market in Hanoi. The rest of the photos are from Hanoi, Halong Bay, and Saigon, January 2013.
This is broken into 3 parts: a basic gist, a more comprehensive, visceral response, and then a few fragments from notes I jotted down during the travels…



To Begin…the basic itinerary for our trip:

DAY 1: I meet up with the class. First I see Shannon and Jennifer. They seem busy a little stressed. Ouater is a familiar face, and he is from Vietnam. He takes me to get a coffee and then we return to meet the rest of the crew. We go to Skylines with Flying People exhibition at the Japan Foundation. There we meet Tuan Mami, an artist, and our guide for the trip. He is wearing a heavy scarf and pink pants. His smile is very wide. After Japan Foundation we rush on, and as we rush through the whole trip, we are off to Manzi, and coffee with Le Huy Hoan. Manzi looks like a café out of Portland, OR. Very hip, contemporary, edgy, but with pieces of the past, like typewriters, and little cute animal figures with hipster glasses. It's part gallery, part café. The day ends with dinner with the Cha Ca La Vong group and beer on the little plastic stools on the streets. The streets are crowded with tourists, and motorbikes, and Vietnamese women selling pastries.

DAY 2: Late start to the day so I go to the Palace of Literature, with Confucius panels in stone, and a Buddhist temple. It is drizzling and I take pictures of the bikers and vendors on the street on my hour walk around, to and from the temple. Back with the group we visit with the well-known artist Nguyen Minh Phuoc. Like Cha Ca La Vong, he is quite humble and easygoing. It is hard to imagine to what degree he is really famous with such a passive demeanor. He smiles and laughs a lot. Later we meet Natalia Kraevskaia at her studio. She is very warm and easy to talk with, as she pours us medicinal Russian liquor and tells us stories of her recently departed husband, the charming, and well-liked Hanoi artist Vu Dan Tan, whose presence is still very strong and very felt in her studio. After is a late dinner. I ride mami's friend's motorbike to the vegetable market. And then a taxi ride to the flower market and we wander around and observe the early beginnings of the all night affair. As with the day before and days to follow, there is lots of drinking, and everything feels very intimate and personal, as we meet Tuan Mami's closest friends, and so even just into our second day it feels like much time has passed and we are apart of something special and intimate.

DAY 3: Day starts with a fancy meal at Quan Ngon restaurant with the artists/experimental filmmakers Trinh Thi and Jamie. From there we visit Doc lab studio and then have the studio visit with Nguyen Quang Huy and dinner. We talk to Huy and Tran Luong. Later there is a talk at Manzi, and Jennifer talks about our school, SFAI, and Tran Luong speaks very eloquently and sharply about his work, and Shannon speaks about her work, and then there is a big discussion and some photographs and we view some work upstairs. This is the work that the government would censor and that could cause a lot of trouble if they knew about it. Usually work containing anything political or nudity is blocked and destroyed. This is sort of under the table, and we all sense the intensity with which it is made and felt and shared. Like the curfews at midnight, and the morning loudspeakers with propoganda, and I am reminded of Orwell or Bradbury, and the sense of Big Brother demarking his power and our limitations. It is a universal problem but so blatant and in your face in this post-communist regime.

DAY 4: (Jan 10) We visit the studio of Ha Manh Thang and Do Tuan Anh. These artists know the world. They have books and music I have in my room, many interesting artifacts, and modern furniture. They are quite young and very rich from their work. But they too are kind and welcoming. I feel blessed. We have coffee at Viet Art center and tour the rooms of the Vietnam fine arts University where Mami graduated from school as an oil painter. We later have yet more drinks at Tadioto and view the art there, and see the Name residency group. We see Nha San studio.

Day 5/6: Halong Bay! Two days, somewhat, and one night. IT's a two hour drive there and back and I peer curiously out the window the majority of the time. More mentioned about it later. The night of our 6th day we went out and drank well. The night with massages (I got a little belligerent at that point thanks to the vodka shots) and a trip to a bar open after curfew and monitored by a cop sitting comfortably sipping a beer. Shannon friended him on facebook and they texted back and forth while we modeled Mami's hat and ate grilled cheese sandwiches. Then the night got a little fuzzy for me, but I'm pretty sure I had a good time.

DAY 7 (Sun, Jan 13): This day my jetlag wore me thin and from the drinking the night before I was ready to just lay in bed for the morning. We met in the afternoon and had dinner in the street with hotpots, and then prepared for our next chapter into the south. Here I had some time to really think about things. Sometimes what we think and what our expectations generate in our minds does not hold in line with reality and we consistently have to keep in check our heads and hearts, and then reality. And so there were some things that went other than would have been desired or understood, and yet it all added up to something in the end, and without any significant details, it is best to say that I am still learning now from it all.

DAY 8: feeling so tired and a little under the weather, must have been something I ate! And a little of this and that, and so regardless we pack and we fly in a little plane to Ho Chi minh city, or as they say in Vietnam- Saigon. And in Saigon, it was hot and we shed our coats and dug our shades of our packs, and I did my best to keep my stomach together. Jennifer was a doll and gave me meds and a trashy magazine to peruse. My heart was feeling worn out, and my eyes felt blurry. It was my low moment of the trip and I was relieved to be in a warmer climate. There wasn't much time to grumble though. Off we went to the hotels to unload, and then dinner with Lee Weng Choy from Singapore (who was joining us for the rest of the trip as intelligent art critic, speaker, and literary mind), and Rich Streitmatter Tran (artist who had once been a student at MIT and was now this incredibly handsome 40 yr old with sharp eyes and a simple, free style and manner to him. The addition of faces added a new dynamic and chemistry to the group, which would only continue to fluctuate and magnify in the next couple of days, the intensity increasing with the diminishing time. The day ended with beer on a touristy street. We sat in little chairs looking out like we did our first night in Hanoi. All that was missing was the ocean and sand. I felt like there should have been a great show of fireworks or some spectacle to keep us glued to the action ahead of us. My mind was elsewhere, dealing with interesting dynamics. Things had changed, and emotionally I was a bit distraught, so the trip had taken on a new significance for me, and yet apart or aside from that, there was this increasingly swift, rushed itinerary…new faces, names, energies, and ideas emerging all so rapidly.

DAY 9 (Jan 15): A big day ahead of us on this day. We met in the lobby at 10am and went to San-Art Space. Mami had some work up with a couple of other artists. Zoe showed us around. More on her and the space later…we saw their residences, and then visited the commercial gallery Craig Thomas Gallery and Zero Station (with Nguyen Nhu Huy), a very hip, underground venue with black walls and mini LED screens of experimental films. Everyone in our group looked a little worn like a mouse being dragged around by a cat. Fuzzy dry hair, gritty clothes, a little hazy eyed. I noticed all of our fingers were a bit swollen, possibly from the dry, something in the climate or the pollution perhaps. (My own fingers were so swollen that a wooden ring I bought for my ring finger ended up not even fitting my thumb when I was home). This night we discussed our thoughts on the trip in a little hotel room, sitting around a circle. It had become an interesting mix of awkward and intimate. We were at once so familiar and yet strangers still.

DAY 10: Early meetup in the lobby at 8:30. This day the group goes out to the American (Vietnam) War Museum. I opt to stay on my own and go to the market, which I later regret as the group that went met the famous photojournalist Nick Ut. I was madly jealous to hear about this, but regardless, we went on to lunch. Lunch was at Hue restaurant. The night before Weng and the girls and I had had dinner at a little divey but well known spot for Pho called Pho 2000. It was really nothing to look at but known for low MSG and had photos of Bill Clinton from his visit there years back. Here ar Hue there were photos of Bush from his visit. Hue was a rather posh, slick restaurant, with fancy wood carvings and furniture. I was tired, and my ability to be charming and sociable was hanging on a thin thread. Here we were with a few more very famous Vietnamese artists. There was Tiffany Chung (currently living in my old hometown of Houston, Texas in the states) and Dinh Q Le (recently had work up at the SF MOMA), and then Nguyen Manh Hung (recent father and well known conceptual painter and installation artist). I sat by Nguyen and he was very shy and softspoken. We talked briefly about four times, and every time, not in any way but naturally, did the conversation just sort of lilt away and we munched delicately on our foods waiting for the next moment to arrive. Shannon had a little breakdown in the taxi as we went to Dinh Q. Le's house. It was time for us to really see how important and significant these artists were, and to question and to engage with them. This was the moment to do it! And so I suppose we all sort of began asking a couple more questions, wherever we could pull them from…at this point I was wavering and stressed from a few different directions and found it difficult to forego the cigarettes that were all around me so after two years of non smoking I started again and reasoned in my head with why this was perfectly okay as I saw well do in these moments…But I am getting carried away. Back to Dinh. What an amazing, breathtaking home. His mother (who I assume was his mother) poured us ice water, and when I smiled at her she smiled wide and when we left I said Xin Chiao and she said HELLO and it was lovely. And Dinh talked for quite some time about his work. Very extensive speech, and it seemed that much of his work was more political than I thought was possible here with the censorship, but perhaps he sugarcoats it enough here, and knows how to shmooze and flirt with the censor board, over tea, and perhaps his most daring work is only exhibited in other countries and he leaves all of the most daring talking to the lectures outside of Vietnam. Perhaps.

DAY 11: This is our last day together as a crew. We meet in the hotel lobby as usual, over a continental breakfast consisting mostly of Pho, and friend rice, and ice Vietnamese coffee and fruit. Lots of fruit. I am nibbling at this point. The heat and the momentum make it hard to eat much or care to eat much. And really there is too much on my mind. Today we have a studio visit with Dia projects and Rich Streitmatter-Tran. This time we all get to speak with him and he is very warm and welcoming. His home is also his extensive library or art books, and philosophy and science books, which are all things that he is fascinated with and merging into his art. We viewed some of his old work, and then talked about his passion for materials an continuing to work with his hands and construct sculptures and installations. His development and curiosity, as well as appearance of youth, do not surprise me in someone who is creative and actively thinking. It is about forging this identity of being an "artist' and fostering some image of oneself as an artist in a certain medium, or with a certain theme or understanding, but rather as being a human being searching, asking questions and constantly learning and daring to be open. So I like his whole manner and find it refreshing. Also I am not surprised to learn that he once was very activ in the performance, and networking of the young artists, but was now more goinginto himself and staying home to learn and develop. As it should be…We leave next for lunch and return to SanArts for a panel discussion with curators and artists and our crew. It goes very well (I will share notes later) and I am again feeling blessed to be surrounded by all of these bright minds in one space. As happens when so many bright creative minds are in a small space, the room seemed to brighten up, and everything felt quite alive. We left the panel to go to the Galerie Ouynh opening featuring the aforementioned Nguyen Manh Hung. I met his wife and his baby, and saw his installation of house stacked upon each other and a painting from the streets that he painted over. I noticed the humor in his work that gave it a playfulness I imagine is necessary to be accepted in Vietnam, and yet again I was surprised at who is given allowances and who isn't and wondering still more at to what degree these are made. But I suppose that is why I will need to make future trips here and discover more.

This night ended on another random street with good food (I ate tongue of something….?) and Saigon beer. We eventually went home and the crew/class left the next day. I stayed an extra day. Got in some market time with my new friend, and had beer with Ouater and his friend, and some time at San Arts and then I too was back on a plane and in California with my dog and cat, and setting up a show and it was over in a flash.

Thoughts mostly in order after some contemplation:

The first day to leave and I had only just begun thinking about this trip. I had been finishing what would be likely my last days working part-time at a running shoe store in Oakland, and I had been trying very hard to make holidays away from home feel productive and full. In all honesty they were a bit cold and lonely, and much of the holidays were spent going on walks, runs with my puppy, and trying to get lost in the moments of sunshine that came and went between the short winter cold.

The day for the Vietnam trip came quickly. Besides work I had a few bills, and legal hassles. And then school had just ended, and an art show that would be happening just when I returned from the trip was scheduled to take place. Like everyone else in our small group, I was scatter brained and anxious, hoping that monetarily and emotionally I was ready for this trip. And when the day came I threw everything I felt I would need onto the bed in half an hour. The cat, followed by the dog, sat patiently in my suitcase, dreading the inevitable, one more aware that the other.

SFO to Taipei airport. Three movies on the 14 hour flight, two blankets and two glasses of wine. In Taipei an eleven hour layover, and a Hello Kitty payphone. I tried to figure it out, pressed a number of buttons, but couldn't get passed the initial operator, a few clicks, and gave up. A cheap beer, and then it was night, and the airport was deserted. Thinking and thinking. Mind racing and wondering and hoping. Morning came, and the flight to Hanoi, Vietnam. By midday I was in this little city of puffy coats, and gray skies. The weather was like home. I could have been in Oakland, with the small lake except there were old ladies doing Tai Chi under a tree to a boom box.

I bought postcards. Why not get the little universal responsibilities out of the way first? And then a long island iced tea and a trip to the Vietnam History Museum. A bit of tourism, a bit of disciplined connections to home, and a bit of drinks. And the jetlag wasn't still brewing unnoticed beneath the excitement of the adventure.

In 2008 I left a year of teaching English in South Korea to backpack solo through parts of SE Asia, beginning with Vietnam. I started in Saigon, went north a little but never made it to Hanoi or Halong Bay and knew that I would return at some point. I never imagined it would be because I decided to return to art school and pursue an MFA and then take an intensive class trip with people I hardly knew because one friend had told me over wine that she would be attending a trip abroad and my intrigue was sparked. I never imagined that I would be returning for a short time to meet the most famous contemporary Vietnamese artists and visit their studios, and their homes, and see their intimate spaces, their families, and their most prized works of art. But this all happened, and in a very short time.

I arrived to Hanoi a day before the crew. I will call it the crew because we weren't quite family but we weren't quite a class. We got on each other's nerves but we adored everyone dearly, or at least I did, and in different ways. I was probably the most stand offish. Always a little untrusting, and observational, an unconscious anthropologist, or rather a writer, taking it in with words and ideas that might give it reason and connection to what I knew to be familiar in my own formulas of what is. The very different personalities, and the wavering traits of the students alone was mind-consuming: watching as each indiviual member of the group became excited, and comfortable, and then confused, and lost, and worried, and then happy, and then pensive. Everyone had their moments and it was a psychological carnival, I could consume myself in observation, but alas I too was a living, breathing being developing in this short span in ways that could not be ignored. And then there were all of the people in the streets, and the restaurants, and the artists.

The lovely artists we met, beginning with Tuan Mami. Here I was unsure of how or in what way he would become a part of our group. At first I thought he was just there for the Japan Center. I figured he would give us a tour, and it felt very formal and transient. But then he was there again, and again. And I began to understand how familiar and intimate he was with my professor, and my understand shifted. I also saw him differently. He was more and more of a Hanoi artist, and then more an artist, and then more a friend, and then a dear person I liked very much. This shift, in another respect, took place in my relationship with the land. At first it was reminiscent of my home. I took pieces of it and made it familiar. And then it became its own special entity. And then it was more familiar, in such a short time, as its own entity that I could feel as its own and me inside of it.

The two lakes in Hanoi were these beautiful bodies of water, where we drove past, and we walked, and drank coffees with sweet condensed milk and talked about art. These little streets with the cobble stone, and the old ladies selling pastries and donut things. The puffy coat street with the grumpy teenagers calling us foreigners fat and the silk stores with the beautiful nap sacks and scarves.

In the north of Vietnamese we ate so much good food, and we met so many amazing people. And then we went to Halong Bay. And then we went South and we ate more good food and met more amazing people and artists. And so it was in my mind that the short intensive trip divided into three segments. There was the north. There was the Bay. And then there was the south. And while each day and moment really was vastly different, there was a mood and a feeling to each segment.

In the north there was a certain coldness. But there was also a familiarity. It may have been in the alienation of a new culture, the immediate shock of a new place after leaving home, where the cold crept in, and then was muted and then washed away by the growing fondness for Mami and the other faces we encountered again and again. This was a vital city with a passion that felt raw and visceral. Even the grumpy puffy coat street had a vitality as it was alive with emotions. I thought perhaps, if there were people on Prozac numbing their emotions then they were all foreigners and would be leaving shortly before the emotions became too much. Here we had family and close friends. The special night sitting Indian style around a long wooden table surrounded by Buddhist antiques and artists: a REMARKABLE night. The kind one could never forget because it felt so alive. The kind you can hardly remember because you were so present in that moment. But people that will linger for years to come. That was a special that permeated the whole trip.

But we moved along. There was the Bay where we slept on junkboats had a different feel. Here was Nature, a cave, rock formations, water upon water…It was more alien to all of us, even Ha and Mami, and perhaps it is because a camera was stolen from our group (Mami's friend's camera; we all pitched in to give him some money for it, because it was never found, or returned; I drew a little camera on an envelope for the money), but it was a very odd mix again of emotions: the tranquility of the breathtaking landscape and the wretched treatment of it by the tourism industry with everything form litter in the bay to cheesy pop music and disco lights on the boat deck. The latter theatrical production was from locals to foreigners, and was the way that they perceived us, and so there was a detachment there that couldn't be bridged. Even between the boat people and the city Vietnamese. But when I ignored it all and stared out at the water my mind was calmer then it had been in months. This is coming off of a year where I had a traumatizing move, and a car accident, and this and that. And the only calm moments were in short bursts running or hiking out in the California hills. So a two day trip into this boat onto a Bay with limestone connected to the Ocean, and spreading out in grays and blues was just a glaze of acceptance and presence. And leaving it, to sit in a cramped car with a break in a tourist lodge with young children sewing tourist clothes brought back all of these feelings that were slowly exiting my body. I guess I would liken it to a sweat lodge, where you have a few revelations, and your body is on the brink of extremes, in temperatures, and in relative comfort, where you are sweating out toxins, and you feel slightly amazing and ill at the same time, it is a whirlwind you'd rather not describe in words. And that's where I was, sweating out toxins, and seeing them return all around me again, in the form of land waste, and pollution, and children in masks sewing clothes like automatons.

The third segment of the trip, Saigon, was a hot place, and thus it felt like an inviting, hotbed of hope. I had diarrhea, and my heart was mixed up in internal things that are universal problems and not subject to the alibis of tourists. Our short flight to the Saigon airport, and the half hour shedding sweaters, and donning sunglasses in the front before driving into the city reminded me of so many things: THE HEART OF DARKNESS….the doors, THE END, the end of the trip and the beginning of a new chapter, and the end of our new familiars and the beginning of the year progressing….the heat, and the shades, and the ladies sitting side saddle on motorbikes with their flower-patterned masks, skirts and heels. The giant road signs and hundreds of telephone and electrical wires all tied up and knotted together like twizzlers. This was everyone's vacation spot. We were all a bit of tourists, even Mami, returning to friends, yes, but not home. Even Ouater, returning to his old home yes, but unfamiliar with it for years, and hardly able to recognize old friends and drinking buddies. Here is where we all hoped to salvage or foreigner bodies and be well and warm and healthy, but some of us experienced more flu and fever and aches. It was the heart of all darkness wrapped up in sunshine, and we were looking forward to Saigon beer and here I was smoking again. Damn't.

Sanarts. Huang. Zoe. Here people are dressed up more. Of course, we shed our puffy coats, so we can wear dresses and ties and pretty things. Our hairs look nice. We smile a lot. Zoe is this beautiful lady, I can hardly tell where she comes from, she is this elegant mix of dialects and shades of color. Her dark hair varied lengths, pinned to the side, and dark, cryptic eyes that delight in everyone but seem distant at the same time. She waves us about Sanarts, and Mami's cockroaches, and the little video displays and installations, and we meet everyone, and take it all in, and then we quickly move on to the next place and the next artist and really, it is over before it began. It really is, because I swallowed it up and it was gone, and then I was looking at it and it was a memory.

As I geographically divided my trip, I artistically divided it as well. There were the intimate studio and home visits. There were the formal, and rather less memorable commercial art visits, and Mami's old university studio visit, and SanArts, and then our shared work on computer screens. Every artist was a bit humble.

My very last night the crew had departed and I again had stayed a little longer by myself, just to see what I might get thrown into before returning home to school, and art shows, and stress. Ouater Sand had stayed and my new friends at SanArts were still around, and so I spent time with all of them, and said my last goodbyes (for now) with Saigon beer, and cheers ("yo!") all around multiple times. This time I felt a little more at home. Less identified with a group of Americans, I just felt like my old travelling self, like I did my first time in Saigon, like a Universal me separate from the identity of American, or Californian, or even artist or student. I was just a ltitle of all of things in the more important larger form of an explorer asking and answering questions along my path to figuring something out. What is that something? Still doing the figures.

Along the trip, I made many short notes/jokes/curiosities from my experiences, and about the artists and about general impressions and observations on Vietnam, the crew (our class, our new friends), and myself. Here are a few things:

"It ruined my life." "In a good way?" "In a good way." (a fragment of conversation)

"Last night we ate freshly killed chicken at our table; it's eyes were staring at me as it slid into the broiling pot of spices, minutes dead"

"In Hanoi everyone has puffy coats w/bling on the front. Motorbikes in every direction. Noodle soup for breakfast & a walk around a lake."

"The lake is like my lake in Oakland except old people are up at 6 to do tai chi w/tape recorders before shops open; all girls in high heels."

"Vietnam has changed, even in the last few years. It reminds me of a Philip K Dick novel, a mix of an idealized future and past, glitter & dirt."

"Every morning in Hanoi families sit on stools together & eat pho in the streets while propaganda streams from loudspeakers. Brain monopoly."

"Everything makes me nervous but I scale to great heights and bury fat nuts anyway because, in the end, I'm like a very courageous squirrel."

"My unrequited love has an expiration date because I like myself sometimes."

"If you take yourself too seriously I can't take you seriously."

"With the conservatism, bigotry and censorship in Vietnam, it's amazing the spirit & dedication with which the small art scene thrives here."

"I keep a few chips on my shoulder just in case I'm hungry later."

"The adult table is all dolls with cracked teacups."

"When in a foreign country w/a language you don't understand, fix a broken appliance by hitting buttons madly like it's your old Nintendo."

"Getting a crew of people from point A to B is about the same as herding cattle but with more bullshit."

"It doesn't matter where you come from...who adores you, who mocks you...it's where you are later down the road when people really see you."

"Leaving to spend a night on a junk-boat in Halong Bay. I will read books, write, explore, meditate, photograph, drink..."

"In every place. The same."

"Monks are little balls of orange joy."

"Just as I was looking up to you, you were looking down on me."

"I think we follow difficulty because we want to learn, and we follow difficult men because we want to learn to be alone."

"In a Taipei airport bookshop...Kiss that frog, Dealing with people you can't stand, or The art of talking to anyone!? Decisions, decisions."


Powered by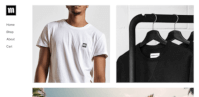 Create your own unique website with customizable templates.