In Japan, a
forest bathing
trip, called
Shinrin-yoku
(森林浴) in Japanese,
Sanlimyok
(삼림욕) in Korean, is a short, leisurely visit to a
forest
and is regarded as being similar to natural
aromatherapy
.
A forest bathing trip involves visiting a forest for relaxation and recreation while breathing in volatile substances, called
phytoncides
(wood essential oils), which are antimicrobial volatile organic compounds derived from trees, such as
a-pinene
and
limonene
.
Powered by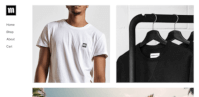 Create your own unique website with customizable templates.