I made rhizome sheet music. Basically scribbling out imaginary songs while listening to each of these keys (Chopin, Bartok, Bill Evans, Beethoven, Bach) to see what mood they invoke through my pen. C# Minor is my favorite key so I drew it first and was more impatient with the major keys.

What is a rhizome? It's a mass of roots but also as a philosophical concept by Deleuze and Guattari it is an "image of thought" that apprehended multiplicities. It is theory that allows for multiple, non-hierarchical entry and exit points in data interpretation and representation. A "rhizome has no beginning or end; it is always in the middle, between things, interbeing, intermezzo".


Powered by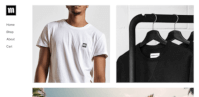 Create your own unique website with customizable templates.